CRANE Database Q&A Session: Summary – May 2023
On 23 May 2023, the CRANE Project Team held a question and answer (Q&A) session that provided an opportunity for CRANE Database users to ask questions about:
Data requirements;
Data entry – focusing on how to ensure data accuracy and completeness;
Quality improvement (QI) tools available to support this; and
Other issues relating to CRANE data checking and entry.
The Q&A session was open to all cleft service team members involved in the submission of data to the CRANE Database for yearly CRANE reporting and for quarterly SSQ Dashboard submissions.
Click on the blue button and image below to download the summary document of the event and presentation slides.
CRANE 'Q&A' session, May 2023: Summary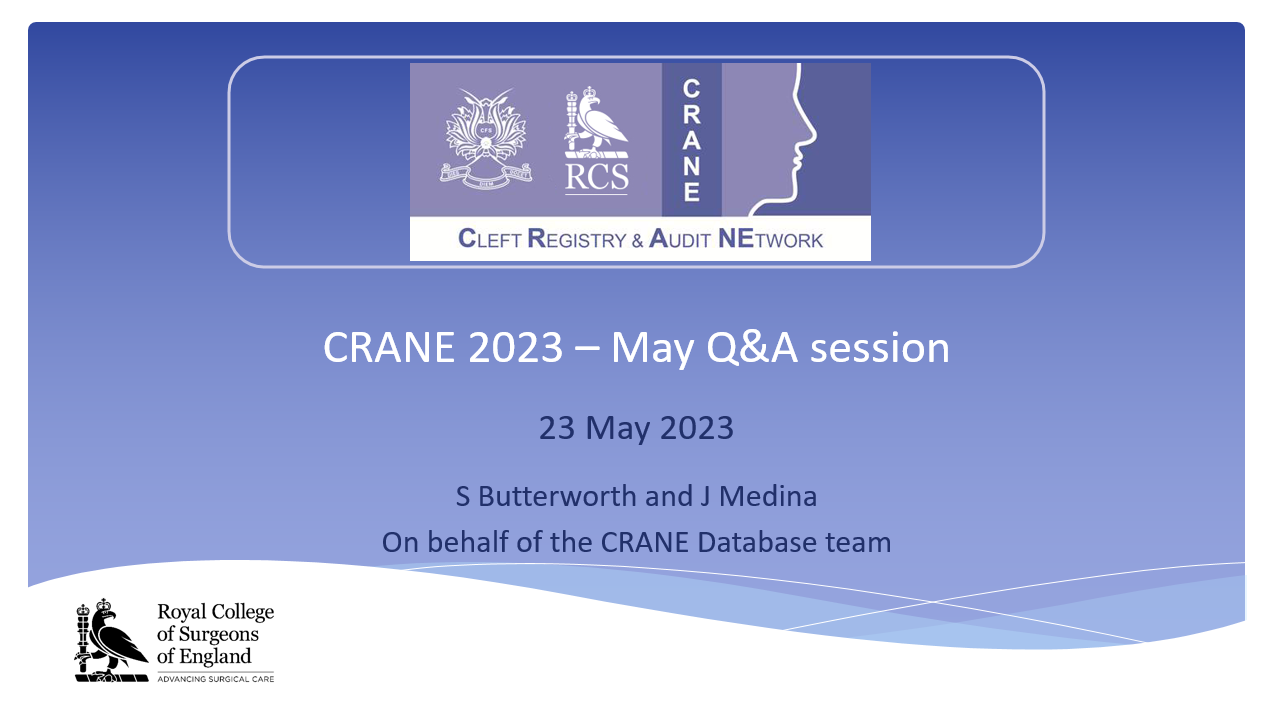 The next CRANE Database Q&A session will be held Wednesday 7 February 2024, 10:30 to 12:00, in advance of the deadline to extract the data for the 2024 preliminary report. This event will be suitable for anyone who records, checks and submits data.
An invitation will be sent to all CRANE contacts at least 6 weeks prior to this event. If you would like to be added to our contacts list, please contact us.