CRANE at the Cleft Care Scotland Annual Education Event 2022
On 24 November 2022, we had the pleasure of attending the Cleft Care Scotland Annual Education Event, which focused on 'Multidisciplinary cleft care – the dental specialties'. The event featured an update from the Cleft Care Scotland Network, presentations from cleft care professionals representing a range of dental specialties, and an update from CLAPA.
We presented on recent findings from analyses using the dental data submitted to CRANE, demonstrating the possibilities offered by working with the large datasets within CRANE. The presentation went on to discuss dental outcome reporting and new developments within the CRANE Database, and to give an overview of CRANE resources and outputs that will be of particular value to the cleft service in Scotland.
The event also provided an opportunity to meet members of Scottish cleft services in advance of Scotland joining CRANE in 2023.
If you would like to see the slides for this event, please click on the image below.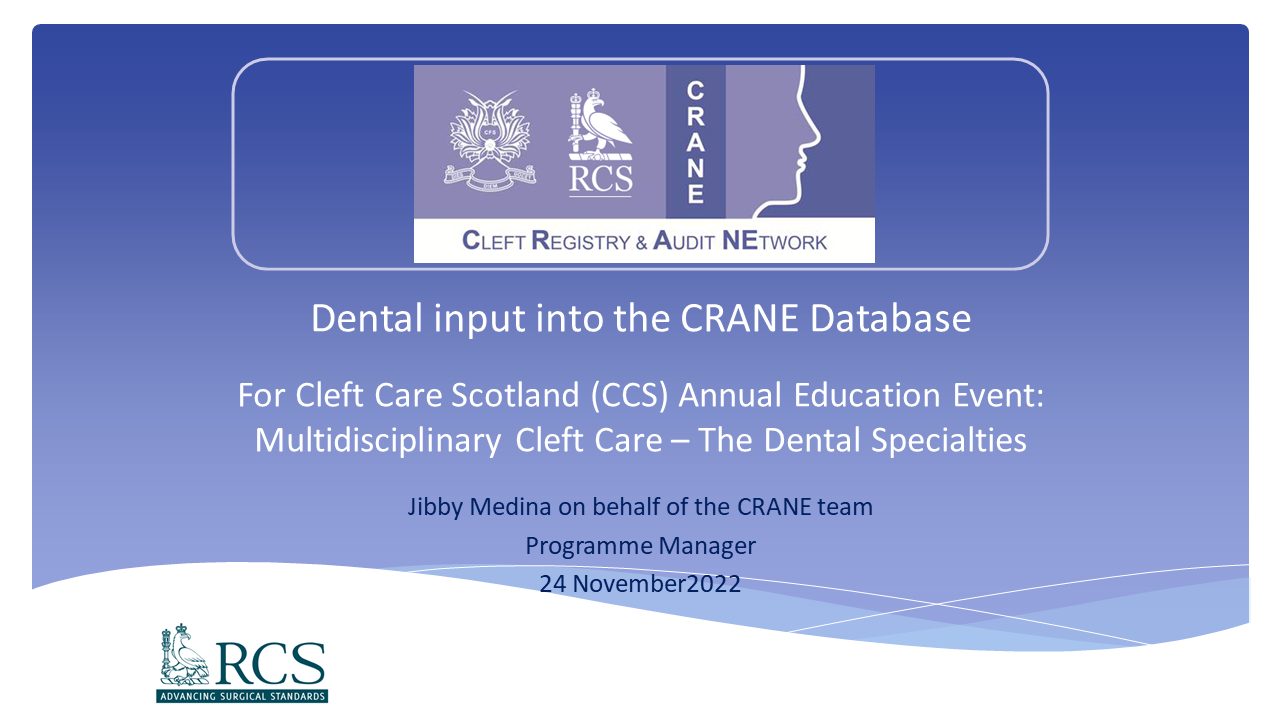 You can find out more about the Annual Education Event on the Cleft Care Scotland website.